The Canterbury Cross

In Satin Pewter & Antique Gold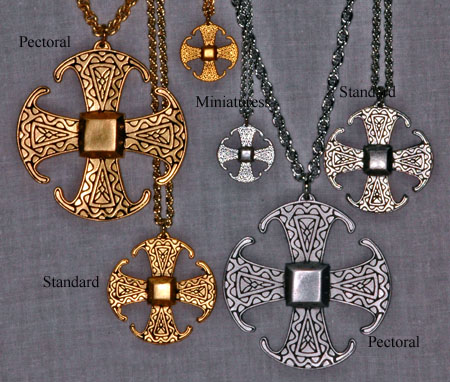 The original Canterbury Cross, dating from circa 850 AD was excavated in 1867 in St. George's Street, Canterbury, England. It was subsequently bequeathed by Dr. H. Wacher to the Canterbury Heritage Museum where it now resides.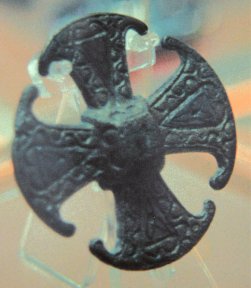 Today, the Canterbury Cross has acquired widespread fame as a symbol of Canterbury Cathedral, the Mother Church of the worldwide Anglican Communion.
Cast originally in bronze, the cross incorporated a number of sophisticated techniques for that day. The decoration was incised into the surface with applied silver triangles engraved and filled with niello, a gray black enamel like treatment that creates contrasting colors using an oxidized lead alloy. While we don't use this process today, we believe we have made a faithful reproduction.
These replicas, made by Canterbury Pewter of Fredericksburg, Virginia, USA, reflects the cross more as it is today. They are offered in a wide variety of choices... from necklaces in several sizes to bookmarks and key rings, from blazer buttons, cuff links, brooch pins and earrings to lapel pins. Finished in either a lovely polished pewter or museum quality gold plate they make unique and wonderful gifts.